Who are CAPA Services?
CAPA Services is the brainchild of Narelle & Barrie Cooper – a dynamic team with over 30 years of knowledge and experience in the finance industry. It was born from their desire to improve the quality of life for their clients by acting as the 'go-between' and removing the stress from the whole experience of interacting with Centrelink.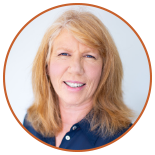 Narelle Cooper
DIRECTOR & CENTRELINK SPECIALIST
Narelle has spent many years working behind the scenes with her partner in a finance-related businesses and found that liaising with Centrelink became an integral part of her working life. And while many would find this frustrating, Narelle found that she was not only good at it – but she also enjoyed being able to help people navigate the process.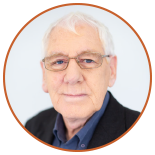 Barrie Cooper
TECHNICAL DIRECTOR
Barrie has been involved in the financial industry for over 35 years – having worked as a Certified Financial Planner. He has a wealth of knowledge and experience – some may call wisdom – and a desire to help simplify the process for those who need to engage with Centrelink on an ongoing basis.